2Book Partner
Released
Manage venue. All in one
User able to search and make the reserve on smart phone / tablet
Simple Design to assist you increase venue occupancy rate
Set up venue information (e.x. feature, open hour, number of people, charge etc.)
Flexible for rent. Update venue information at any time, anywhere.
More
Extensive
---
Search

&

Book
Venues All in your hand
Partners
Why should you add your Venues?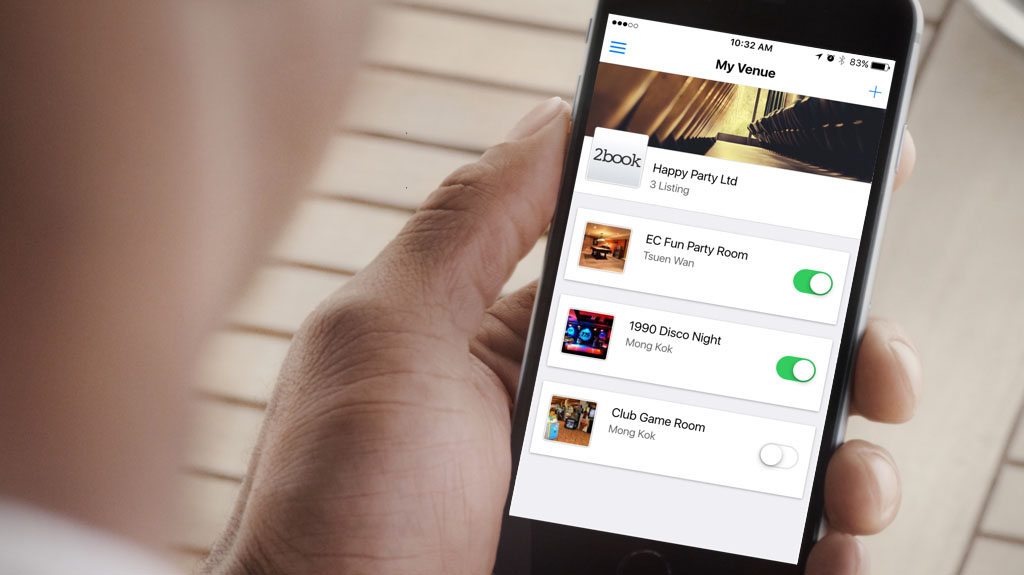 Hong Kong's 1st mobile platform for Searching & Booking Venues
We offer 24/7 Venues Searching & Booking
Easily manage all of your venues (booking appointments, price list, availability)
Direct enquiries from possible clients
Type of Venues?
Private Party
Private Room
Celebration
Dance Room
Gathering Spot
Restaurant
Cafe
Coffee Shop
Restaurant Patio Room
Ballroom
Bar
Pub
Office
Meeting Room
Function Room
Special Room
Studio